Mensez.com!
Mensez Lipstick - The Invisible Period, an Elegant solution....
So Simple and Comfortable
Mensez is pronounced: "MENS" as in menstrual and "EZ" like easy.
It Sounds like the Scientific word for menstruation, mens·es,
Your lady lips will hug each other and keep fluids inside until you pee.
No tampons, No pads, No cups.

Elegant Control Idea...
Mensez is a new patented IDEA!!! for feminine health. Mensez is a proprietary formula of a natural mucoadhesive compound and oil. It is not what you think of a typical glue, like that used on some panty liners and would grab hairs and skin, and give you an unintentional Brazilian. The labia minora are normally attracted to each other and they stick together a little bit, it is called Mucoadhesion. There are many different compounds that have mucoadhesive properties and are used every day in medications, skin lotions, eye drops and foods to name just a few. When applied Mensez enhances that natural mucoadhesive property and keeps the labia together creating a temporary water proof seal strong enough to retain menstrual fluids inside in the same location that a tampon does. Mensez does not stick to skin, hair or clothing so there is no sensation of stretching or pulling with normal active lifestyle.

Capillary action between the mucus linings of the vagina assist by holding the fluids and spreading them out thinly over a large surface area. Unlike a tampon that collects the fluid like a sponge and when it gets saturated and the pelvic muscles contract it can cause a gusher, that will not happen with Mensez.

Women wearing tampons notice that the tampon sometimes gets soaked with urine when they pee, that is normal and due to the anatomy and natural way the body cleans itself. Urine contains chemicals that clean, breakup blood clots, disinfects and disrupts the capilary action so that all of the retained menstrual fluid washes away. Mensez assist in that process by the mucoadhesion of the labia and allowing the urine to clean more effectivly and leaving her cleaner each time she urinates.

The Labia Minora are very sensitive with lots of nerve endings and they have ruffles and are very stretchy so that can expand for child birth and then shrink back to do their job as a functional seal. They are in closed position and cling together 80% of the time and open with urinating, bathing, and sex menstruation. Mensez will not change that, and there is no noticeable change in tissue sensations, except the sensation of no dampness or moisture rash on the outside. Currently there are no contraindications to using Mensez daily which would help those women with Leukorrhea where protective pads are required daily.

The Mensez seal washes away with soap or urine. Dry off and reapply Mensez, done, safe and secure, no touch, no leaks, never be surprised at the worst possible time, and better for the environment.... With
Mensez is in development and is not yet available to consumers!
CONTEST: $1,000 Victoria Secrets Gift Card...
Tell us in fifty words or less what you like about the of Mensez feminine lipstick concept and what issues it will help you with...Contest ends midnight central time zone April 30, 2018. Must be female age 18 and older to enter. Winning entry will be notified via email and posted on our website.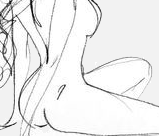 Control...
Would you like better Control of over your periods?...
Read More
Would you like better Control of over your periods?...Mensez Feminine Technology seals and keeps menstrual fluid under control until you urinate. The seal is not released with perspiration or blood, its a natural chemical reaction. Shhhh... Mensez is easy, clean, secure and invisible..
Read Less