Mensez.com!
Mensez Lipstick - The Invisible Period, an Elegant solution....
So Simple and Comfortable
Mensez is pronounced: "MENS" as in menstrual and "EZ" like easy.
It Sounds like the Scientific word for menstruation, mens·es,
Your lady lips will hug each other and keep fluids inside until you pee.
No tampons, No pads, No cups.

Elegant Control Idea...
Mensez is a new patented IDEA!!! for feminine health. Mensez is a proprietary formula of a natural mucoadhesive compounds. When applied Mensez enhances that natural mucoadhesive property which retain menstrual fluids inside in the same location that a tampon does.The Mensez seal washes away when you urinate or wash.. Mensez does not stick to skin, hair or clothing so there is no sensation of stretching or pulling with normal active lifestyle.

Dry off and reapply Mensez, done, safe and secure, no touch, no leaks, never be surprised at the worst possible time, and better for the environment.... With
Mensez is in development and is not yet available to consumers!
CONTEST: $1,000 Victoria Secrets Gift Card...
Tell us in fifty words or less what you like about the of Mensez feminine lipstick concept and what issues it will help you with...Contest ends midnight central time zone April 30, 2018. Must be female age 18 and older to enter. Winning entry will be notified via email and posted on our website.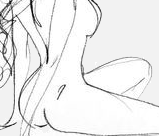 Control...
Would you like better Control of over your periods?...
Read More
Would you like better Control of over your periods?...Mensez Feminine Technology seals and keeps menstrual fluid under control until you urinate. The seal is not released with perspiration or blood, its a natural chemical reaction. Shhhh... Mensez is easy, clean, secure and invisible..
Read Less