Mensez.com!
Mensez is pronounced the same as the medical word for menstruation, "mens·es"....
It's so EZ, your future is increditable, No tampons, No pads, No cups.

Elegant Control Idea...
Mensez is a new patented IDEA!!! For feminine health. Mensez is a proprietary cleaning formula that is designed to clean and freshen without removing important natural mucoadhesives compounds. Those mucoadhesives cause the labia to hold together and retain menstrual fluids and vaginal secretions safely inside the vagina, in the same location that a tampon would retain them. The difference is that mucoadhesive seal naturally releases and washes away when you urinate so that there is very little accumulation between frequent rest room breaks caused by your body getting rid of the pounds of water weight retained prior to the period. Mensez will keep you cleaner and fresher inside and out, your skin hair and clothing stay clean and fresh.
Imagine a period without a bleed through or a soiled panty liner, safe and secure, never be surprised at the worst possible time....
Mensez is in development and is not available to consumers!
Subscribe, stay informed and contribute to the innovation...
.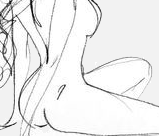 Control...
Would you like better Control of over your periods?...
Read More
Would you like better Control of over your periods?...Mensez Feminine Technology seals and keeps menstrual fluid safely under control until you urinate. The seal is effected by perspiration or blood, its a natural chemical reaction. Shhhh... Mensez is easy, clean, secure and invisible..
Read Less